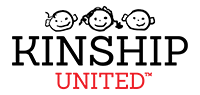 Friends in Philanthropy: December 2022 Issue
---
"It's not good for the country that there are so many people who have to rely on us."

– Feeding America CEO Claire Babineaux-Fontenot on the organization's staggering growth in recent years
Topping a list from Forbes seems like great news. But for Feeding America, who leapfrogged the United Way to become the magazine's #1 charity by private donations, it's a sign of the country's troubles.
After all, it's only since the pandemic started that fighting hunger became such a priority for donors. "People saw something that they didn't understand before this—food insecurity," Babineux-Fontenot told Forbes.
It's clear much work remains to be done to recover from the societal shockwave of Covid. But as we head into 2023, it's also worth considering how far we've come. So in this month's issue, we also highlight some bright spots over the past year in philanthropy, courtesy of the Christian Science Monitor's year-end progress roundup.
Read on to get inspired by all that philanthropists like you have done together as a community this year, and to find the resolve to carry on that work into the new year and beyond.
Photos courtesy of Unsplash.
Kinship United often posts content and opinions that are of interest to the philanthropic community that supports Kinship United's mission. Nothing published by Kinship United constitutes an investment recommendation, nor should any data or content published by Kinship United be solely relied upon for any investment, tax, legal or financial decisions. Kinship United strongly recommends that you perform your own independent research and/or speak with a qualified investment professional before making any financial decisions.